Privacy Policy
Who we are
Our website address is http://dnieper.co.
The personal information we collect about you
When you access and browse this website (including when you submit personal information to us, e.g. through data entry fields on the website), we may collect the following information from you:
Full name (first and last name);
E-mail Address;
Telephone number;
Technical specifications of your browsing session;
Any other personal information that you provide us with.
How and why we may store and use your information
We use personal data to provide you with information you request, process online job applications, and for other purposes which we would describe to you at the point where it is collected or which will be obvious to you. For example:
to further fulfill your requirements on products and services;
to contact you with the aim of developing a business relationship;
to feedback to your idea and/or to provide you relevant information at your requirements
to contact you for marketing purpose such as customer surveys
to inform you about our company
to obey regulations in applicable laws
We will not sell or rent your personal information to any third party.
We may disclose your personal information where we are required to do so by applicable law, by a governmental body or by a law enforcement agency.
Finally, we may also collect anonymized details about visitors to our website, including for the purposes of aggregate statistics or reporting purposes, as further described in our Cookie Policy which can be accessed using the following link: http://dnieper.co/cookies-policy/. However, no single individual will be identifiable from the anonymized details we collect for these purposes.
In accordance with the principles set out below, we will delete personal data once it is no longer required to fulfill the purposes outlined in this Privacy Notice, unless their retention would remain required for other purposes, including but not limited to complying with our legal obligations, handling claims and resolving disputes.
For the retention period of any cookies used on this Website we refer to our Cookie Policy, which can be accessed through the following link: http://dnieper.co/cookies-policy/ ;
Personal data submitted by you within the framework of any query or request through the Website (e.g. by using the online contact form) will be deleted once we will have responded to or dealt with your query or request.
International transfers
We may transfer personal information that we collect from you to our third-party data processors located in countries that are outside of the European Economic Area in connection with the above purposes. When transferring data to countries which are outside the European Economic Area and which do not offer an adequate level of protection, we will ensure to have appropriate data transfer safeguards in place.
Cookies
For further information on the cookies used in connection with the Website, we refer to our Miratech, Inc Cookie Policy, accessible via this link: http://dnieper.co/cookies-policy/ .
Security
Miratech, Inc has taken appropriate technical and organizational measures to safeguard the personal information that you provide us with, against unauthorized or unlawful processing and against accidental destruction, loss or damage.
Your rights
You have the following rights:
The right to access to personal information that we hold about you;
The right to ask us to update and correct any out-of-date or incorrect personal information that we hold about you free of charge;
Where the processing is based on your consent, the right to withdraw consent at any time, without affecting the lawfulness of processing based on consent before its withdrawal;
The right to erasure where the conditions of article 17 of the GDPR have been met;
The right to restriction of processing where the conditions of article 18 of the GDPR have been met;
The right to data portability insofar the conditions of article 20 GDPR apply to you;
The right to object to processing of personal data concerning you, insofar applicable under article 21 GDPR;
The right to lodge a complaint with a supervisory authority.
If you wish to exercise any of the above rights, please contact us either by phone  +1 954 378 9163 or by e-mail  info@dnieper.co .
Third party sites
This website contains links to other websites operated by third parties. Please note that this Privacy Notice applies only to the personal information that we collect through this website and that we cannot be responsible for personal information that third parties may collect, store and use through their website. You should always carefully read the privacy notices of each website you visit.
LIMITATION OF LIABILITY
IN NO EVENT WILL MIRATECH BE LIABLE TO ANY PARTY FOR ANY DIRECT, INDIRECT, INCIDENTAL, SPECIAL, EXEMPLARY OR CONSEQUENTIAL DAMAGES OF ANY TYPE WHATSOEVER RELATED TO OR ARISING FROM THIS WEBSITE OR ANY USE OF THIS WEBSITE, OR OF ANY WEBSITE OR RESOURCE LINKED TO, REFERENCED, OR ACCESSED THROUGH THIS WEBSITE, OR FOR THE USE OR DOWNLOADING OF, OR ACCESS TO, ANY MATERIALS, INFORMATION, PRODUCTS, OR SERVICES, INCLUDING, WITHOUT LIMITATION, ANY LOST PROFITS, BUSINESS INTERRUPTION, LOST SAVINGS OR LOSS OF PROGRAMS OR OTHER DATA, EVEN IF MIRATECH IS EXPRESSLY ADVISED OF THE POSSIBILITY OF SUCH DAMAGES. THIS EXCLUSION AND WAIVER OF LIABILITY APPLIES TO ALL CAUSES OF ACTION, WHETHER BASED ON CONTRACT, WARRANTY, TORT, OR ANY OTHER LEGAL THEORIES.
DISCLAIMER OF WARRANTY
USE OF THIS WEBSITE IS AT YOUR SOLE RISK. ALL MATERIALS, INFORMATION, PRODUCTS, SOFTWARE, PROGRAMS, AND SERVICES ARE PROVIDED "AS IS," WITH NO WARRANTIES OR GUARANTEES WHATSOEVER. MIRATECH EXPRESSLY DISCLAIMS TO THE FULLEST EXTENT PERMITTED BY LAW ALL EXPRESS, IMPLIED, STATUTORY, AND OTHER WARRANTIES, GUARANTEES, OR REPRESENTATIONS, INCLUDING, WITHOUT LIMITATION, THE WARRANTIES OF MERCHANTABILITY, FITNESS FOR A PARTICULAR PURPOSE, AND NON-INFRINGEMENT OF PROPRIETARY AND INTELLECTUAL PROPERTY RIGHTS. WITHOUT LIMITATION, MIRATECH MAKES NO WARRANTY OR GUARANTEE THAT THIS WEBSITE WILL BE UNINTERRUPTED, TIMELY, SECURE, OR ERROR-FREE. YOU UNDERSTAND AND AGREE THAT IF YOU DOWNLOAD OR OTHERWISE OBTAIN MATERIALS, INFORMATION, PRODUCTS, SOFTWARE, PROGRAMS, OR SERVICES, YOU DO SO AT YOUR OWN DISCRETION AND RISK AND THAT YOU WILL BE SOLELY RESPONSIBLE FOR ANY DAMAGES THAT MAY RESULT, INCLUDING LOSS OF DATA OR DAMAGE TO YOUR COMPUTER SYSTEM.
Additional or different terms, conditions, and notices may apply to specific materials, information, products, software, and services offered through this Website. In the event of any conflict, such additional or different terms, conditions, and notices will prevail over these Terms of Use.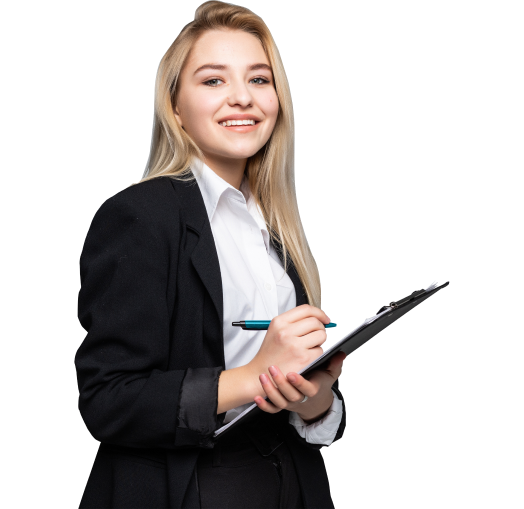 Let's get your project started